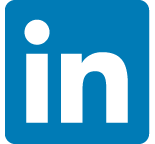 contact
adlast
Welcome to advisors in laboratory animal science and technology -
adla
s
t
The area of in vivo research is a complex and challenging one. Many scientific disciplines and technical professions are engaged in everyday tasks. In addition, less frequent or specialized project-like work might require expertise and experience not readily available within an organization.
adlast is your one stop shopping partner in those situations providing easy access to expert advice in most aspects of in vivo research. By making available both our in-house specialists and independent experts from industry and academia on a consultancy basis we can ensure a successful outcome of your project.
No two problems are alike and neither are the solutions. At adlast we apply knowledge, skill and experience to develop efficient and effective solutions to address our clients' challenges.
advisors in laboratory animal science and technology